The dry spell your Oakland Athletics had been suffering through ended yesterday as bats came alive for  Marcus Semiem, who had gone through a rough 0-15 stretch, but managed a two run triple in last nights victory.
"Early on, it felt like part of the last few days," (no offense) A's manager Bob Melvin said. "Then all of a sudden, toward the end of the game where it was on the line, our at-bats were a lot more intense, a lot more focused it seemed like, and we got some big hits, certainly from Marcus."
The rubber game kicks off at 2:35 pm this afternoon.  Plenty of great seats and affordable tickets are still available so be sure to get yours today and cheer on your Athletics before they hit the road again.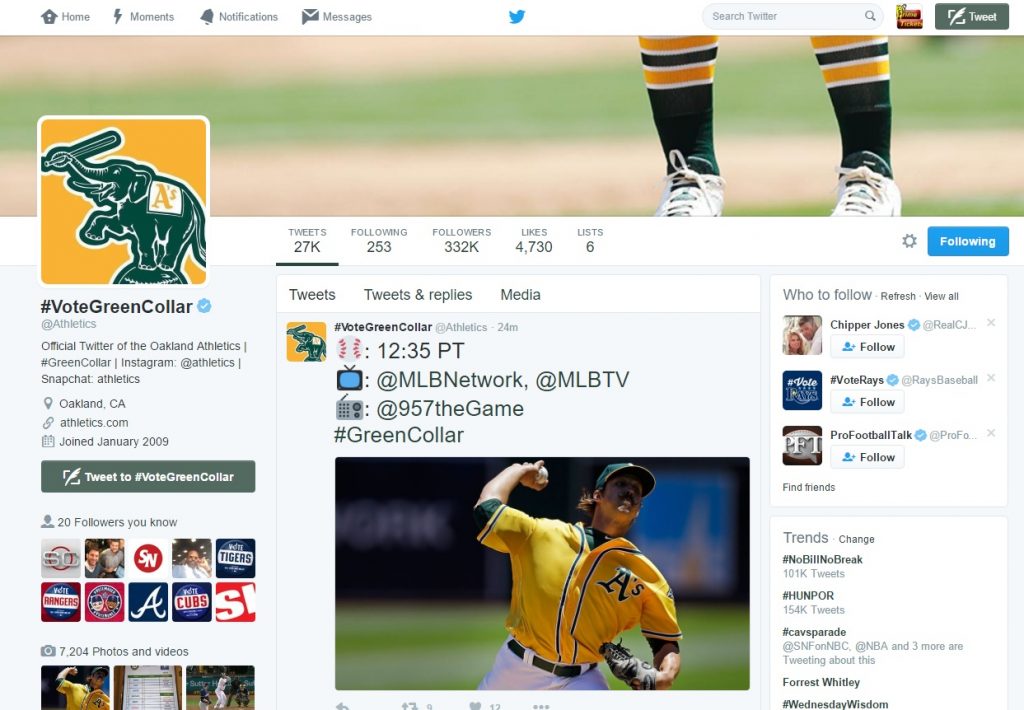 Don't forget to VOTE GREEN and get your Athletics All Stars in!