The Toronto Blue Jays (51-40, 3rd AL East) ended the 1st half of the season winning six of seven games while the A's lost four of their final six games of the first half.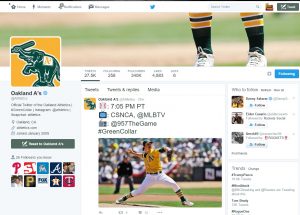 Now it's time to get serious.  If the A's are going to make a push into a playoff start, it has to begin tonight and it has to begin against this Blue Jays team.  It can be done.  The A's did it already in April with an 8-5 win but, these two teams have reversed fortunes.  The A's were in the midst of a six game winning streak and the Jays were out of the gate at 8-10.
"I feel that the best of this team is yet to come," As third baseman Danny Valencia said. "We haven't played our best baseball yet."

"I think we have a chance to be a lot better in the second half," Oakland manager Bob Melvin said. "We have guys back now as far as health goes. If we can stay healthy, we have the potential to have a lot better half than we had in the first half."
Starting on the mound for the A's tonight will be Daniel Mengden (1-4, 4.54 ERA) who is getting the nod over SP Rich Hill who is nursing a blister on his finger.  The Jays will put out Marcus Stroman (7-4, 4.89 ERA) who has allowed only three runs over the past 14 2/3 innings.
Ticket for the entire series are still on sale so be sure to grab yours and get out and help your Oakland Athletics to a second half run!